BEHOLDEN TO NONE…
Join us at the 2020 Offshore Wealth Summit in order to take control of your life, your investments, and your future. We'll arm you with the tools and know-how to ensure that you and your family are OK, no matter what the rest of the world decides to do…
Pre-Register Now!
DIVERSIFY OR DIE BROKE
Fail to diversify internationally and you'll regret it… No good reason exists to put yourself at the mercy of any one market, any one economy, any one currency, or any one government. Allow us to help you find the diversification plan that works best for you…
Save Your Seat
WHAT IS OFFSHORE?
We'll discuss insider tips and loopholes, but everything our attorneys, bankers, and offshore experts provide you is 100% legal. Going offshore is easier and cheaper than ever before, but what exactly does "going offshore" mean? I explain in this 3-minute video…
Watch video now
Forge your own complete independence…
Join us and together we'll create a custom plan for you and your family's future…
This Is The Best Investment Of Time

You'll Ever Make
You can't trust everything you hear and read in the media these days…
The good news? It doesn't matter if it's all true…
With one simple strategy, you can guarantee yourself a sound night's sleep… no matter what the world gets up to: Go Offshore.
It's a strategy that is easier and cheaper than ever before, and we're here to help you understand all of the options that work best for you and your needs.
Pre-Register Today!
This is the most powerful lineup in this event's 7-year history. I welcome both veteran and beginner attendees…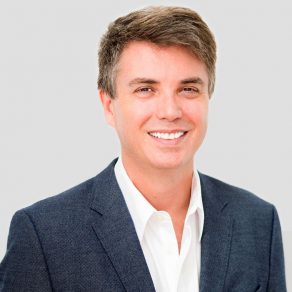 Planting Your Five Flags
Lief Simon kicks off the 2019 Offshore Wealth Summit with an introduction into planting your five flags. In this presentation, Lief covers the flag theory of diversification, including the five flags of residency, citizenship, banking, assets, and business.
Workshop I—Residency
Our top residency experts discuss the where, why, and how of getting residency today, including the best options to meet every offshore goal.
Workshop II—Structures
In this session, our experts will walk you through the types of structures available today and discuss why you may or may not need one.
Workshop III—Taxes
Taxation is a bit part of the offshore world. In this session, our experts discuss the ways you can legally minimize your tax burden while staying compliant with the increasing levels of reporting requirements.
Offshore Income Strategies For A Low-Yield Environment
In this session, Rich Ellison presents some of today's best strategies for producing offshore income.
Diversify Your Investment Portfolio— Panama's Top Real Estate Picks For Investors
The Access Panama team presents some of the best properties available in Panama for investors.
Workshop IV—Banking
In this workshop, our experts discuss the ins and outs of international banking, including where, why, and how to open your first international bank account.
Spend It All— Why I love The U.S. Dollar And Why You Should Too
In this session, Karim Rahemtulla covers the U.S. dollar and why you should learn to love it.
Tax Filing Requirements For Americans Abroad
Vincenzo Villamena walks us through the tax filing requirements that Americans face when living abroad.
Attendance is strictly limited to 100 people...
Reserve your seat online now while tickets last, or call us at 1-888-546-5169