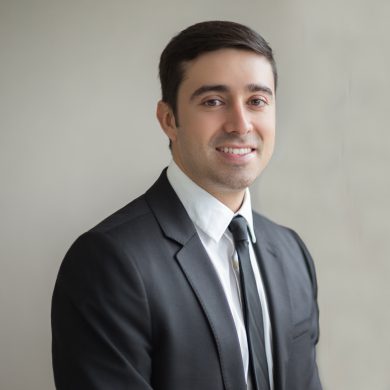 Juan Dario Gutiérrez
Co-Founder & CLO, Gutierrez Group
Juan Darío Gutiérrez is the co-founder of Gutiérrez Group, a Medellín-based multifamily office servicing international clients living and/or doing business in Colombia. The firm offers legal, real estate, investment and wealth management advisory and has over a decade of experience.
Juan Darío is the head of the legal practice of the company. Along with a team of skillful professionals, he handles Business, Corporate, Real Estate, Immigration, Foreign Investment, IP, Banking, Taxes and Reporting matters.
Juan Darío emphasizes in listening closely to his clients and offering them timely, full legal support. He has played a fundamental role in structuring and shielding hundreds of new and ongoing businesses in Colombia, purchasing over 500 real estate properties all over the country and handling more than 3,000 foreign investment operations. Thanks to his profound domain of English, French, and Spanish, as well as his years of education in America and Europe and his more than 15 years of experience helping clients from all parts of the world, Juan Darío has developed a special understanding of foreign idiosyncrasies, which allows him to greatly facilitate and expedite inception within the Colombian legal and business frameworks for his clients.