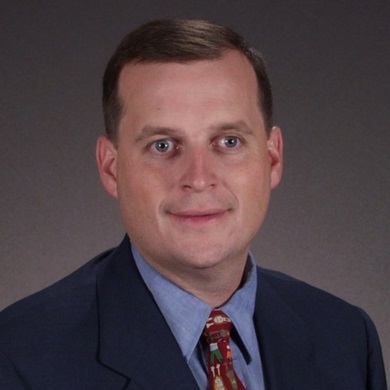 Joel Nagel
CEO of Nagel Law
Joel Nagel has developed an international reputation as a strategic legal thinker, particularly on the topic of asset protection. The Offshore Wealth Summit offers you a special opportunity to learn from this dynamic entrepreneur. Nagel will guide you through the creation and development of critical asset protection tools, particularly suitable for today's dynamic global environment. With these basics in hand, Nagel will help you design a legal protection plan to shelter your interests. This hands-on approach means that when you leave the Summit, you will have everything you need to protect your assets, reduce your tax burden and leave behind a bequest for your inheritors.
Joel Nagel was born in Pittsburgh, Pennsylvania. He obtained his B.A. in 1986 from Allegheny College. Later, Nagel would go on to launch Nagel & Associates in his home city. It would be the city's first specialty law firm.
After his studies at Allegheny, Nagel showed interested in the global marketplace, and left America to immerse himself in the intricacies of foreign relations. From 1987 to 1988, he was a Fulbright Scholar at The Hague Academy of International Law. At the same time, Nagel attended the Rheinische-Friedrich Wilhelms University, in Bonn, Germany.
After completing his foreign studies, Nagel returned home to pursue his J.D. at West Virginia University, which he obtained in 1989. In 1990, he received his Master of Law from Georgetown University.
Joel Nagel would return overseas to cement his foundation in law and international relations, serving as clerk for the Commission of European Communities in Brussels. Before this, however, he was employed in the Office of Chief Counsel for International Commerce at the U.S. Department of Commerce and then at the law firm of Buchanan Ingersoll.
Joel Nagel launched Nagel & Associates in 1992. The law firm specializes in asset protection and commercial transactions in foreign markets, as well as immigration and emigration matters. Nagel has assisted many clients to navigate the intricacies of international structures to protect their assets, engage in joint ventures, and secure tax relief.
Nagel is well-known for a number of accomplishments in the international arena, including founding a boutique resort in Ambergris Caye, located in Belize, a resort complex in Nicaragua, and the establishment of large distribution facilities in Central America and Africa on behalf of a major US bus company.
In spite of this hectic schedule, Nagel makes time to serve on corporate boards and be engaged in philanthropic endeavors. Close to his heart is the work Nagel is doing in Nicaragua, where he led a fundraising campaign to construct three new health clinics that are providing critical services to thousands of disadvantaged Nicaraguans.
Nagel has been a frequent focus of a number of international business publications. In 2015, the Pittsburg Business Times named him "Fast Tracker", in recognition of his accomplishments as a lawyer, philanthropist, investor, and entrepreneur.